Know your event date? CLICK HERE to see if we can OPERATE!



When we started in this business, vinyl records were a DJ's best and only friend! During the past two decades, our industry has experienced so many technological advances. Cassettes to Compact Discs to Mini Disks and now MP3's! As a positive result of these recent advances, we maintain and use an all DIGITAL MUSIC DATABASE!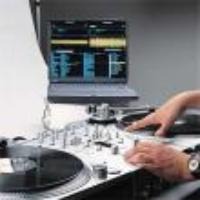 For the techies in the audience:

We use .MP3's and .WAV files encrypted at a 160bit or higher rate. Also we maintain "clean/radio" versions of the hottest hits for the softest of ears! Our Mixologists come prepared with back up CD's and our CD players read both CDR's and MP3's!

What does this mean?

Crisper highs, deeper lows, vocals you can understand! Another result of going digital, our Mixologists use professional software that allows them to have access to multiple "record crates" with a click of a mouse! This means a guest could request a song and before they make it back to the dance floor, we're already playing it!

CLICK HERE to search our DIGITAL MUSIC DATABASE!



Our DIGITAL MUSIC DATABASE is comprised of various styles of music! We strive to have the latest and greatest in each genre we posess! Here is just a sample of the varied styles we mix:

Top 40!

Rap/ Hip Hop!

Rythym & Blues!

Salsa!

Meringue!
Contemporary Christian
Country!
Reggaeton!

50's, 60's, 70's, 80's, & 90's!

CLICK HERE and search our DIGITAL MUSIC DATABASE!