Know your event date? CLICK HERE to see if we can OPERATE!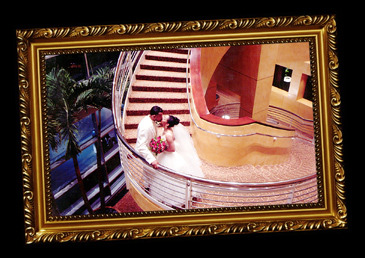 You've spent:

YEARS looking for the perfect mate!

MONTHS looking for the right wedding dress and tux!

DAYS taking photos and choosing the sweetest cake!



MINUTES to find our website and only SECONDS to figure out all you need now is US!

We at MixDoctors firmly believe that this is YOUR special day! We also know that although it's one day in time the memories last forever! This is why we give every reception the attention it deserves both before and during your event!

Our Mixologists will be as interactive as you feel comfortable. Don't want to hear YMCA? No Problem! When composing your song list, you can let us know what MUST be played and what MUST NOT!



PRIOR TO THE EVENT:

Consultation with event coordinator available by telephone or job location.

24hour access to your own password protected online planning tools!

24hour access to our over 30,000 song Digital Music Database!

DURING YOUR EVENT:

ALL equiptment set-up approximately one hour prior to start time!

Music will begin at the specified start time. If guests arrive early, background music will be played!

Mixologist will be professionally dressed in a tuxedo unless specified otherwise!

Mixologist will coordinate your vendors efforts to ensure your event goes exactly as planned!


Ceremony Music - Having your ceremony at the same location? We can provide the ceremony music! Whether your bridesmaids walk to Bach, Pachebel, or Luther Vandross we will play what YOU want! We also will include a wireless lapel microphone for the minister, wireless handheld microphone and stand for any readings.

Rehearsal Dinner - Having a rehearsal dinner the night before? Let us provide the background music and wireless microphone for toasts! We can make your rehearsal dinner as fun and interactive as you wish with games that are designed to bring the family closer before the first "I DO"!

Custom Wedding CD - MixDoctors will record your introductions, toasts, and advice from your guests to a memorable audio CD! We will also add background music if you prefer it! This is an awesome way to remember the heartfelt sentiments and well wishes given to you from your wedding party and guests!

Venue Clean-Up - if you've chosen a venue that does not provide a staff to clean up when the party is over - look no further. Katy Clean Team is a sister company that can get the job done! Why should your parents, relatives, and wedding party stay behind to clean up after enjoying such a wonderful evening?



Reserve your MixDoctors visit Today! Book us Online & save time!!


Need more information? Contact Patient Services!